The end of 2016 was a whirlwind! My wedding in Sedona, reception in LA, wrapping out jobs, and trying to get the apartment in prime Christmas-time vibe (I'm a crazy Christmas lady). BUT in the midst of all the insanity, I was able to reserve time to spend our honeymoon & the holidays with my new husband (!!!).
We planned our trip to Portland & Vancouver over the holidays because:
1). Christmas means snow and snow means traveling north to find it when you live in LA.
2). We both work in the entertainment industry where production companies universally shut down for the two weeks around Christmas...aka-automatic time off!
We packed our bags, jumped on the earliest flight (literally changed our flight to leave ASAP), and headed north for the winter.
Thanks to my hoarded stock pile of Southwest points, we were able to fly to Portland for free. The overall mission was to eat a ton of VooDoo doughnuts, drink gallons of Stumptown coffee, and get lost chasing waterfalls.
We were very successful.
But for real, I had THE BEST oysters of my life at Pepe le Moko, inspirational craft cocktails at the Whiskey Library, and visited this haunted hotel turned pizza bar.
We took the Amtrak train from Portland to Vancouver and rented a car to get around. Vancouver was just hit by some freak snow storm, so road conditions we not "ideal", but we weren't going to let that stop our adventure!
I reserved a lift ticket ahead of time in Squamish, BC & we spent the afternoon playing in the snow.
Vancouver offered great shopping in the Gastown District, super friendly taxi drivers (who knew such a thing existed!), and delicious fresh salmon. My favorite spot hands-down was The Flying Pig! They have the most insane bone marrow, salmon boards, and don't get me started on the cheesy mushroom baked gnocchi. DEAD.
Rather than flying back to LA, we jumped on the Amtrak Cascades Train and rode it alllllll the way down the West Coast. Yes, that's 2 days in a train! I felt like I was on the freakin' Polar Express, man. Definitely an experience everyone should try at least once.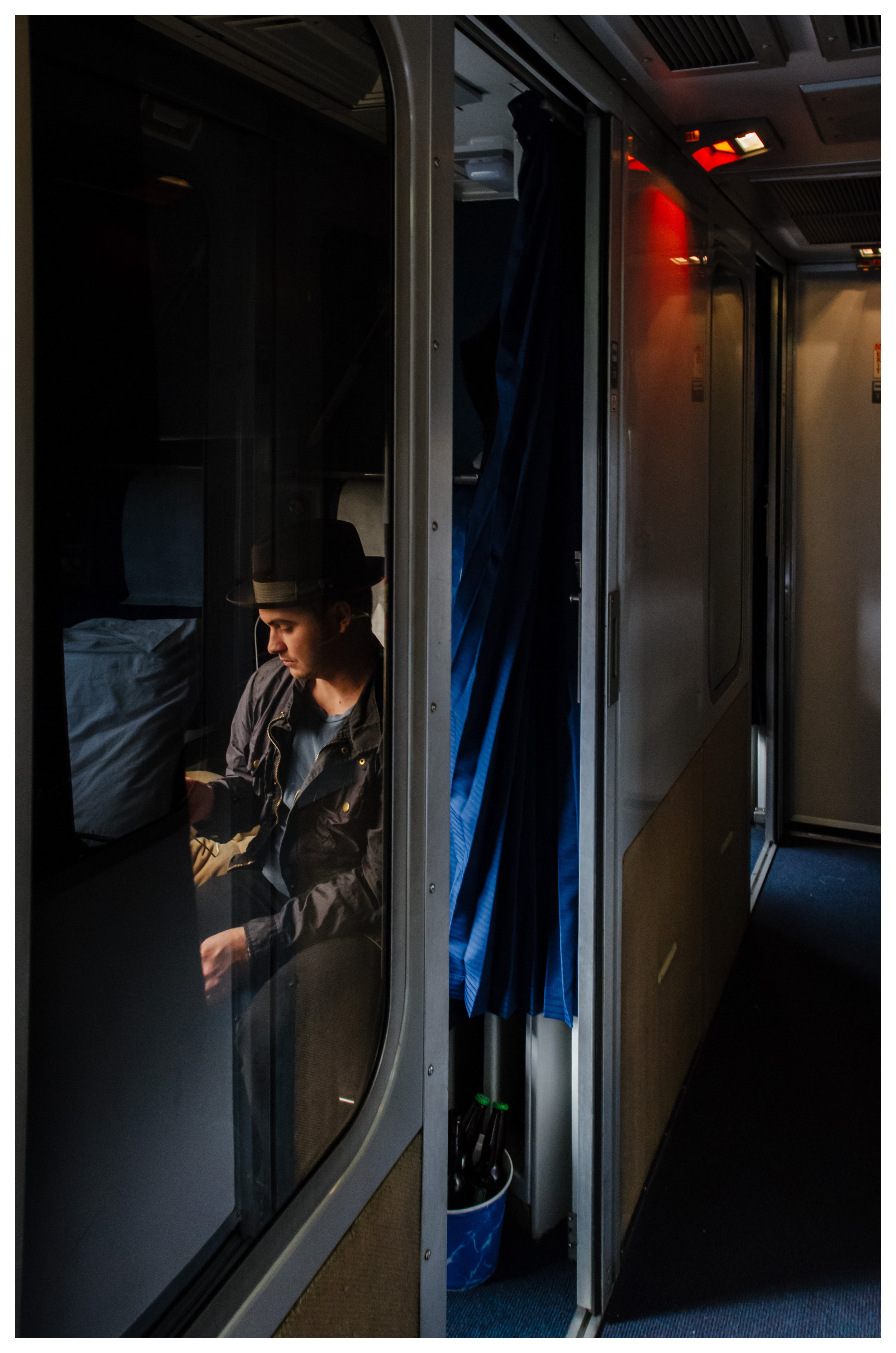 By NYE at 9pm, we were home and ready to pop champagne to bring in the New Year.
I hope you all had a memorable holiday season with plenty of laughs and food. Happy 2017, guys.
- Taylor